Are you the one who is always left out of fun photos? 
Looking for a fast and easy way to make stickers or logos for a group or your company? Want to make the photos you take on your iPhone or iPad really stand out? There a many apps in the marketplace today that allow you to tweak your pics any which way you want, but most allow for the updates after you've taken the shot; before you even have an idea of what it will look like. Wouldn't it be nice to be able to "try on" some of these embellishments before you commit? What does that mean, you ask? Well, there is this neat app called Layerizer that offers almost 600 different kinds of "layers" you can add to a photo. These layers can range from words, to small icons like footprints or birds flying, to explicit frames that adorn your pictures. Ok, so then you think, I can add those using any of those other apps out there. Well, here comes the kicker. Layerizer adds these creative enhancements before you take the picture, so you can test out different "layers" that underlie, overlay or frame your intended subject, before you click your camera.
You can even add these items to photos sitting on your camera roll. From the app's main screen, tap either "New Photo" or "Existing Photo". The camera lens or a photo will appear on your screen. Next, tap on the icon sitting at the top right of your screen. This takes you to the list of available stickers or frames you can add. Choose from a multitude of categories ranging from Boys to Holidays. Add cowboy hats to heads or an ornate frame to a family portrait. Don't like what you see? Tap on the "go back" icon on the right, an arrow pointing left, to remove the selected item from the screen and choose something else.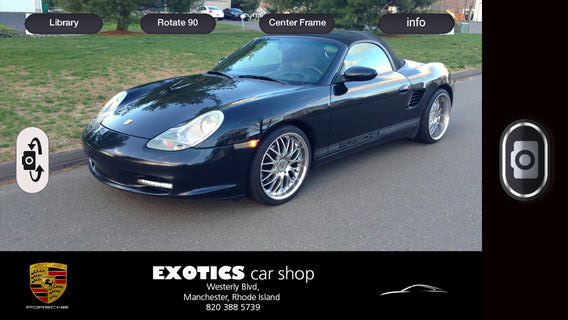 The amazing thing about this app is that it really gets your creative juices flowing when you are deciding on backgrounds and different ways to take a photo. Once you start trying out different items, you start thinking of other things you can do. The other beauty behind this app is that you can Insert Yourself in a photo. Are you the one who is always left out of fun photos? Well, fret no more…take those great photos and insert yourself. It will be like you were there all the time!
I really could not find much to complain about with the app. It was very easy to use, there was great Info on it, however at times, I would take a pic with a sticker added to it, and it would take a very long time to save to my iPhone. Maybe it's because I have a 4S? I wish they would not come out with updates to phones so fast…but that is another topic altogether.
In the grand scheme of things, this app is great for those looking for easy enhancements to photos they take, a venue to create something neat like cards or posters, or just a nice way to make photo-taking a fun activity when friends are around. It can lead to great deal of fun once you start playing around with the different categories of additions you can select. Try it out; you've got nothing to lose.