Looking for a new way to impress your followers? Look to making the image you post be their best, and blow everyone else's out of the water. 3D is it and now you can create amazing 3D images from the comfort of your own iPhone, as long as it's an X, XS, XS Max or XR and as long you have one more very important app, STL Maker.
With these two you can turn your iPhone into a 3D scanner that takes top quality images. These newer versions of iPhone have what's called a True Depth front facing camera. This is what STL Maker uses. Please note that STL Maker does not work with the world facing camera, so you will not be able to scan with this camera.
Scanning is very GPU intensive, so if you plan on taking more than one scan at particular point in time, please allow for some breaks between each scan. Your iPhone will thank you for it. If you perform continuous scans over and over, the iPhone will automatically slow down the scanning, otherwise your scans will not have the quality you will require to create a clear image.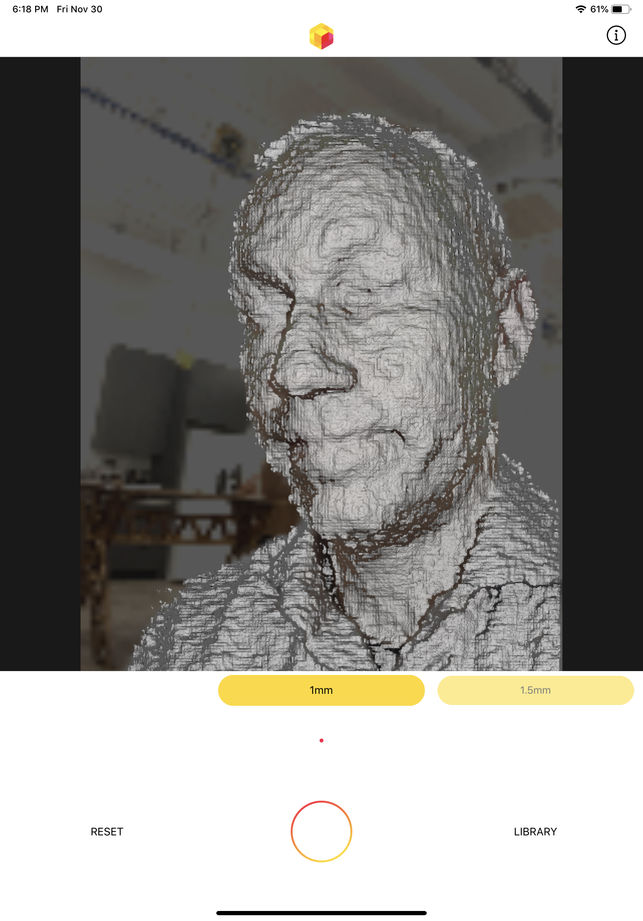 Once you have an image, it will automatically save to your device, and only there. STL Maker does not save any file you create on any other server or in the Cloud. Your files stay with you, safe and protected. If you want to share that image, you can post to Facebook, Twitter, YouTube, Instagram and LinkedIn. Files can also be saved to a computer for use later. I highly recommend saving to a computer because that will serve as your backup. 3D print from the computer after you have converted the STL file into a 3D printable file.
As for options on scanning, you can change the resolution of your scans, before scanning. You can choose between 1.0 and 3.5mm, in .5mm increments. If you don't like a scan, you can immediately delete it and it won't take up space on your iPhone. All files are saved in the Files app under a folder called STL Maker.
Since files are lost forever unless you do your own backup, it would be nice to have the option to upload files to a personal cloud account.  Until that happens, you can always backup to your computer as was described earlier.
STL Maker is great for anyone looking to make some 3D images for fun or for work. You could be an artist or you could be artistic in your posts. Either way, STL Maker makes it easy.

Rating:  10/ 10
Price: $14.99