As a single parent, being concerned about the safety of my family was a really difficult problem to solve for me. I did not have the money needed to install CCTV and expensive alarms systems. No matter how hard I tried saving, I just never seemed to have enough to cover the costs to ensure my home and children are safe.
As a nurse, I work long hours and although I have a trustworthy babysitter, having the additional peace of mind was something I really needed.  With the Cawice Android Security App, I can not only monitor my home while I am not there but also watch and even interactive with my kids. I managed to get the peace of mind without any needing fancy, expensive equipment.
The Cawice Security App has allowed me to turn any of our old android devices into an HD CCTV. Not only was the App free to download but also really easy to set up. I downloaded the App from Google Play Store in an only a few minutes. I did not require any technical skills or setup. Not even tools of installation fees. I only required the android devices, the apps and a few minutes to download and set everything up.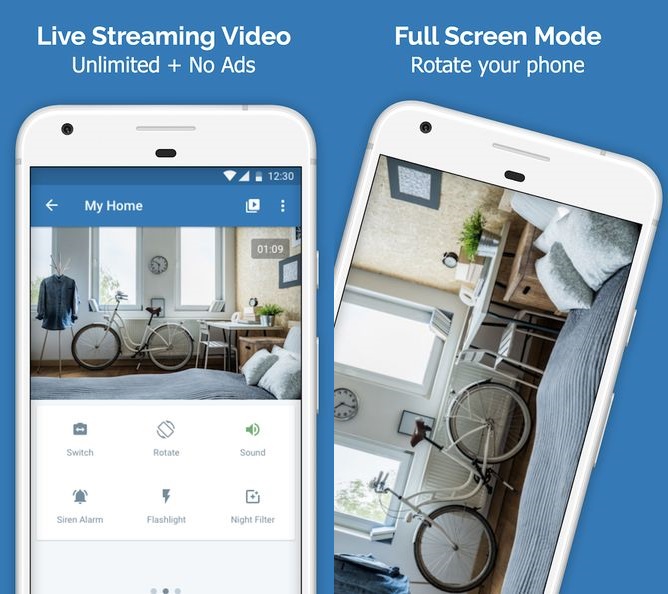 Installation was easy, once I had downloaded the app onto the 2 old Android devices, as well as my own phone. I then followed the installation instructions and the app was ready to use. I can watch a live feed of my home, on my own device from anywhere. I set up the security phones near plug point in the home so I can ensure they are always charged and accessible.
I can monitor my home in full-screen HD, take pictures and even record video. Another great feature is that I can actually have a 2-way conversation through the app as well. I have enjoyed having eyes around when I am not home.
I have also set up one of the devices on a tripod near out main entrance that I can actually monitor the entrance. The motion and sound detector actually notifies me when there activities close to the device. For the device at the entrance, I have upgraded to include the tripod and wide angle lens features to cover a bigger area at the front door and part of the pathway leading to the house which is visible through our window in the door.
I was also concerned about how secure the actual data been transmitted was. I contact the inquiries at Cawice Security app and they explained that the data is encrypted and that the uses Peer-to-Peer (P2P) connection and SSL encryption. This means that the video stream between the old android devices and the phone you use to monitor.
I really recommend this app. It is free but has so many amazing benefits.
Price: Free